Our Portfolio Options
Get lenders to fit your needs – Not the other way around.
Most lending institutions offer only a few types of mortgages – limiting your options and therefore usually costing you more.
Tam Funding's Portfolio offers you a wide range of mortgage choices to better fit your specific scenario. We provide you with competitive offerings from multiple lenders who specialize in your unique requirements.
TAM FUNDING MORTGAGE OPTIONS
5/1 Adjustable Rate Mortgages
Construction Multi Family Residential
Foreign National Non-Owner Occupied
Mixed Use Commercial/Residential
Purchase out of Bankruptcy
Reverse (HECM) Non-Conforming Purchase
7/1 Adjustable Rate Mortgages
Construction Single Family Residential
DU Manual Underwriting Allowed
Foreign National Owner Occupied
Interest Only ARM Financing
Reverse (HECM) Non-Conforming Refi
VA Renovation and Home Improvement
10/1 Adjustable Rate Mortgages
Commercial Zoned Vacant Land
Conventional Purchase Financing
Freddie Mac Loan Prospector
3/1 Adjustable Rate Mortgages
Private Equity
Hard Money
Testimonials
What Others Say…
We plan to continue to work with Tam Funding in the future and believe that thier knowledge, integrity and attention to detail will also be an asset to other clients as well.
The best recommendation is by my actions which show that I have completed to my satisfaction multiple transactions with Tam Funding in the past and look forward to working with them to further my business goals going forward. I trust Tam Funding and thier work.
I am pleased to recommend Tam Funding and believe their capabilities will successfully help you too.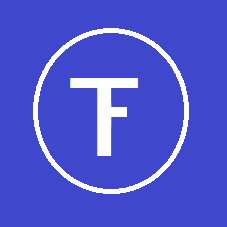 Tam Funding.
Tam Funding is a licensed broker under the CA Dept. Real Estate: 02009074. Broker of Record NMLS : 1403204. Corporate NMLS: 1829222. CA Dept. Insurance: OL88065.
Borrower Conditional Approval is issued only when lender underwriting supplies a written clearance to do so. Borrower Conditional Approvals are conditional, not guaranteed and subject to lender review of all borrower information.  The final funding of the loan is dependent upon all borrower conditions being met. Rates indicated are subject to market changes and may only be available to certain qualified borrowers. Tam Funding is an Equal Opportunity Real Estate, Mortgage & Insurance Broker
Equal Housing Lender

National Mortgage Licensing System