TAKE 60
SECONDS
GET CUSTOMIZED MORTGAGE QUOTES FROM MULTIPLE COMPETING BANKS
No Personal Information Required
Get Approved With 100+ Banks

Experience the difference of our low rates, simple loan process, industry leading closing speed and wide range of lending options.
How This Works.
We're experienced and knowledgeable professionals who are customer focused. We leverage technology with only one goal in mind:
To quickly and successfully fund your loan at the lowest cost possible.
Fast and Easy Setup
Apply online through our streamlined "quick as a blink" application process called… Blink.
Our system can also securely sync with your bank to quickly and easily access your statements. 
We're here to help, or if you want – just start on your own and we can help complete your application later.
Speak With Professional Advisors
Get access to clear, thorough and prompt answers from an experienced mortgage professional assigned to your case and that works for your benefit.
We Work For You
We work for you, not the lender.
Because your financial situation is unique, your interest is better served if you're not captive to a one size fits all mortgage offering. We represent a wide range of lenders so we can deliver to you the best loan at the best price for your particular circumstance.
Our Services
Featured Loans
Below are some of the types of loans available to you through our lender network.
Secured Document Upload For Borrower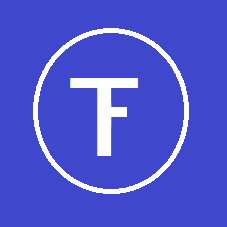 Tam Funding.
Tam Funding is a licensed broker under the CA Dept. Real Estate: 02009074. Broker of Record NMLS : 1403204. Corporate NMLS: 1829222. CA Dept. Insurance: OL88065.
Borrower Conditional Approval is issued only when lender underwriting supplies a written clearance to do so. Borrower Conditional Approvals are conditional, not guaranteed and subject to lender review of all borrower information.  The final funding of the loan is dependent upon all borrower conditions being met. Rates indicated are subject to market changes and may only be available to certain qualified borrowers. Tam Funding is an Equal Opportunity Real Estate, Mortgage & Insurance Broker
Equal Housing Lender

National Mortgage Licensing System